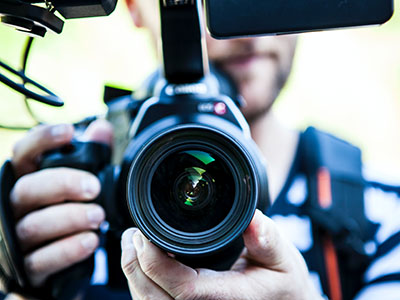 Washington Post Covers Breaking's Introduction to Olympic Games
Do you remember the first time you saw snow boarding in the Olympics? You might be surprised to know that it first became an Olympic Sport in 1998. However, most Americans first remember it in the 2006 Olympics, when a young, red-haired American, named Shaun White, was the United States hopeful for the gold in the halfpipe event. The "Flying Tomato" performed all kinds of tricks and stunts effortlessly on his board. He also left many wondering: How in the world did he get it in his head to do that? It was amazing, he was amazing, and when it was all over, he wore his first gold medal.
Fast-forward to December 7, 2020, and the International Olympic Committee's official announcement that its Executive Board (grammar and style presented in British English) "approved the event programme and athlete quotas for the Olympic Games Paris 2024, which are centred on gender equality and youth. Skateboarding, sport climbing, surfing and breaking were confirmed as additional sports proposed by the Paris 2024 Organsing Committee."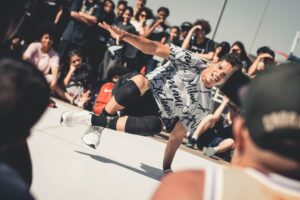 Inclusion of the sport of breakdancing on the Olympic stage is meant to foster gender equality and engage communities. It is also intended to trigger youth involvement at a relatively low cost and blend sport with culture. 
Dancing will finally be in the Olympics!!! However, it is not quite as the World DanceSport Federation (WDSF) or USA Dance had originally hoped. Breakdancing is the decided style of choice that will "make its Olympic debut."
Most ballroom dancers know little to nothing about breakdancing or breaking. It is quite different from the elegant International Standard, danced around the globe, with gentlemen in manicured tail suits and ladies in exquisite, flowing gowns. It is not Latin, with its vibrant energy, dynamic flicks and kicks, sleek looks, and flashy skirts. It is not even anything like the American cousins to these styles, American Smooth and American Rhythm. 
Breaking is believed to have been inspired by the actions of legendary singer James Brown. It originated from the hip-hop movement among Latin American and African American youths in the Bronx of New York City. Old-style breakdancing was based on the 1970s Mothers of Invention record album, "Freak Out!" The style or art then evolved and took off in the early 80s, when adopted by popular performers like Michael Jackson and Prince.
Today, according to breaking sponsor Redbull.com, breakdancing is defined as "a style of street dancing that incorporates coordination, acrobatic and intricate body movements, style, and aesthetics."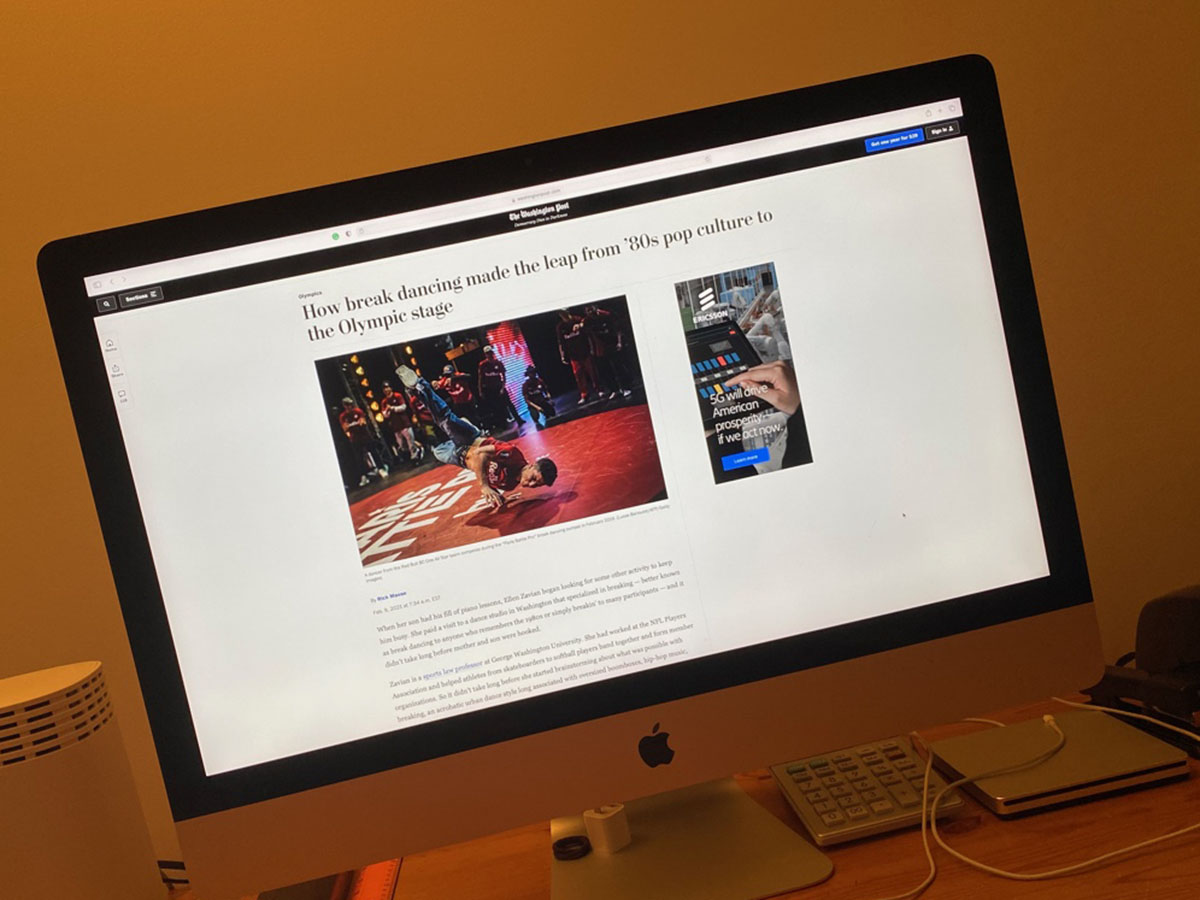 The news of breaking's introduction into the Olympics was a headline in the Washington Post. Author Rick Maese, in his February 9 article, "How break dancing made the leap from '80s pop culture to the Olympic stage," did an excellent in-depth study of this emerging sport. The article can be found at https://www.washingtonpost.com/sports/2021/02/09/break-dancing-olympic-sport-paris-2024/.
So, what do you need to know about breaking, if you are looking at it for the first time during the Olympics? According to Maese, "Breaking isn't that different from other judged events at the Olympics, such as figure skating and gymnastics. Many incorporate music, costumes, acrobatics, strength and athleticism."
The teams or crews (as they are known in breaking) will consist of 32 talented members –16 b-boys and 16 b-girls.  Although the actual format for the Olympics has not yet been finalized, it likely will involve a series of dance battles, which will be judged subjectively by a panel. It should be quite exciting to watch. 
Like ballroom dancing, "The dancers don't know the music ahead of time and…Judges score them based on personality, technique, variety, creativity, performance and musicality."  
Doesn't that sound familiar? So there are some similarities and features that can easily be appreciated by ballroom dancers. 
In the Post article, veteran b-boy Moises Rivas says, "Breaking is such a physically demanding dance." This is true for competitive ballroom and many other styles of dancing around the world. To be done right, they all require strength, energy, creativity, and artistry.
With this in mind, there is no doubt that when our young, red-white-and-blue Olympic "dancers" take to the floor in Paris, the world will be amazed and we all will be cheering.  And, just like 2006, when we first watched 19-year-old Shaun White, we will be wondering:  How in the world did they get it in their head to do that?
Like this page? Share it with your friends.