Junior National Camp - Atlanta, Georgia
BY RENATA SHVARTS - USA DANCE EDUCATION DIRECTOR
Photos and videos courtesy David Getchell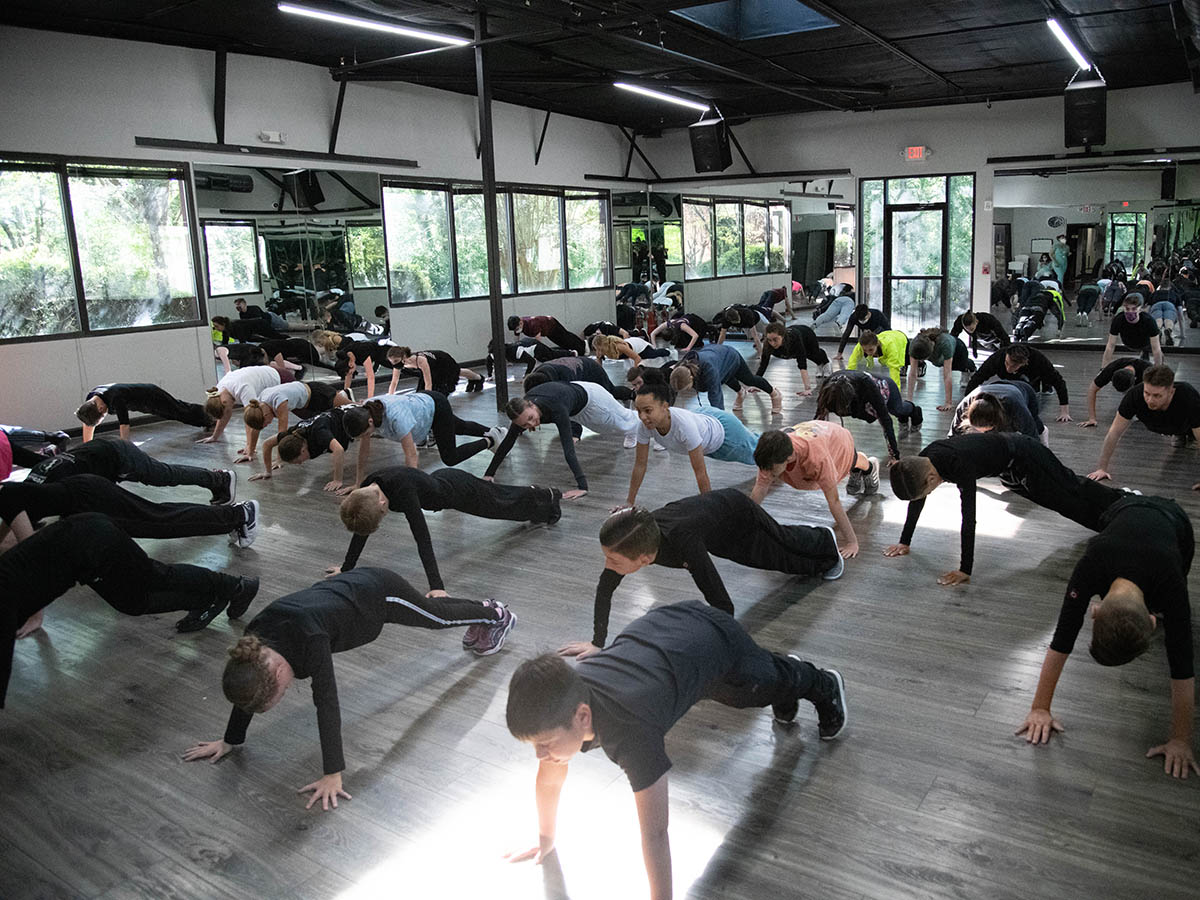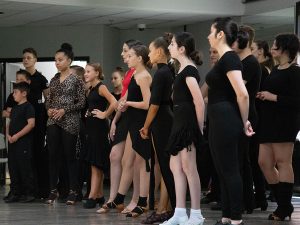 After a long hibernation from all dance activities, one of the signs that dance life is "waking up" was the first USA Dance National Junior Training Camp that took place in Atlanta, Georgia, on April 18, 2021. This camp, a collaboration of the USA Dance Education Committee and USA Dance Junior Committee, proved very successful for juniors and coaches who attended. Forty-eight pre-teen, junior, and youth dancers from five different states attended, and USA Dance coaches taught group and private lessons from 10 am to 5 pm. It was a day of hard work, learning, and great dancing.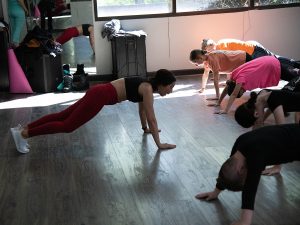 The busy morning started with kids and parents checking in at the registration desk and getting ready for the first fitness class. Katrina Volgina volunteered to teach the fitness class, mixing it up with Zumba and stretching exercises. After 45 minutes of intense, but fun, workout everyone was ready for some dancing.  The next three hours consisted of six group classes of advanced Standard and Latin technique taught by Ruslan Wilder, Karita Yli-Piipari and Vjaceslavs Visnakovs. 
Video of Training Camp action throughout the day
After a short lunch break all the dancers went back for an Introduction to Breaking class. The class was taught by King Quic, one of the top dancers and choreographers in the breaking community. What a treat this class was. The junior dancers were submerged into a new world of movement, rhythm, and music. Bringing other forms of dance into the education of DanceSport athletes helps make gigantic improvements in their personal dancing. All USA Dance camps will have classes in other forms of dance to broaden the horizons of our athletes.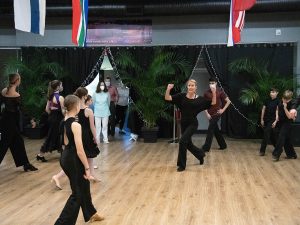 The last portion of the camp consisted of demanding Standard and Latin competition-style rounds. This is where the junior dancers pushed their physical strength to the limit and built the necessary endurance needed for long competitions. 
The first National Junior Training Camp proved to be a great win for dance education, as well as a financial success. The generated $1050 in profits will be applied to scholarships for USA Dance junior dancers.
The next National Junior Training Camp is scheduled for Sunday, June 6, in Warminster, Pennsylvania.  This event is open to competitive USA Dance athletes in the Pre-Teen 1 to Under 21 age categories. For more information, go to:  https://usadance.org/store/viewproduct.aspx?id=18318267
Like this page? Share it with your friends.