Meet Some of Your New USA Dance Appointees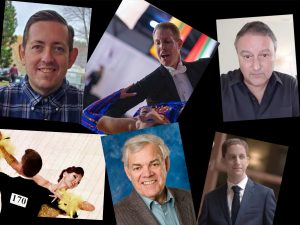 The new USA Dance leadership wasted little time in appointing critical positions and committee chairs.  Here's an opportunity to meet a few of them.  Feel free to reach out to them with suggestions or to get help with any problems.
Senior Vice President - Todd Kirrane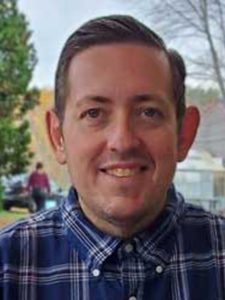 Todd has previously served as a voting member of the USA Dance DanceSport Council under two previous administrations as Chair of the Junior Athlete Parents Committee and Chair of the DanceSport Officials Committee (commonly known as 'competition observers'). Outside of USA Dance, he was a founding member and Vice President of Operations for the Junior Athlete DanceSport Association (JADA), an independent organization created to promote and advocate for the rights of junior athletes in DanceSport. Professionally he is recognized as a progressive municipal transportation leader in Massachusetts who embraces technological & regulatory changes in pursuit of a safer, multi-modal Transportation network. His work is recognized internationally for advancing walking, biking, micro-mobility, and public transit and has been deemed industry best practices by National organizations. He is a member of and representative on several regional transportation and planning authorities and serves as an Associate member of his local Planning Board.
WDSF Advisor to the President - Ronen Zinshtein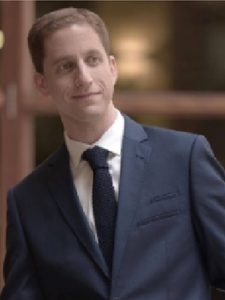 In this role, Ronen supports President Richards in matters related to USA Dance's operations as the National Member Body of the World DanceSport Federation (WDSF) and act as the liaison between the WDSF and USA Dance members with respect to membership, licenses, competition registration, etc. Ronen is currently a USA Dance National Certified Adjudicator and WDSF A & PD level Adjudicator. He owns and operates Todos, a large social and competitive DanceSport studio in Natick, Massachusetts where he inspires a passion for dance in people of all ages. His students include US National Champions, National Finalists, and representatives to World Championships. Additionally, he is the director of the American DanceSport Festival (ADSF), the largest USA Dance sanctioned DanceSport competition held annually in Fort Lauderdale. The ADSF brings the best national and international competitors together to compete in both USA Dance and WDSF events. Before retiring as a competitor, Ronen was a three time US Amateur Ballroom Champion, achieved finalist, and semi-finalist placements in Professional Rising Star and Amateur international competitions including the World Professional Rising Star Championship and the WDSF World Cup. Ronen uses his experience as an athlete, adjudicator, and organizer within the WDSF to the benefit of USA Dance members.
Chapter Relations Director - Phil Sisk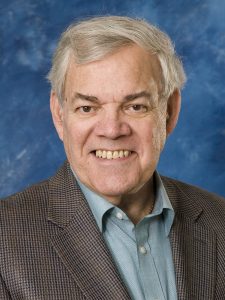 I am very excited and honored about my appointment as Chapter Relations Director and I look forward to working with our Social Vice President, Jean Krupa, and the Social Dance Council. I do feel qualified for this role as I have served in a number of the volunteer leadership positions of USA Dance since 1998. For example, I've been the president of the Richmond Chapter (6006) for over 20 years, served as a District Director for seven years, and served as the National Elections Director for five years. I also hosted a National Chapter Conference in Richmond and have served as emcee at hundreds of dances and events. In these positions, I have met and worked alongside many of our current chapter and national officials and have learned a thing or two about running a successful chapter. I now want to pay it forward by assisting our District Directors, our chapter leaders, and YOU in getting our chapters going and growing again, now that the size restrictions on gatherings and venues are beginning to ease a bit. With the vaccine widely available and using basic COVID protocols, more studios and other dance venues are reopening and welcoming our events. But due to the pandemic, overall membership in USA Dance is down and social memberships are WAY down. Together we can find ways to help each chapter recover their momentum and chapter identity, attract new dancers and members, and return to the dance floor in conjunction with each chapter's unique situation. One positive action has already been taken: The USA Dance Board of Directors has indefinitely suspended the minimum chapter membership requirements to allow chapters an opportunity to recruit former and new members to their rolls so chapters can concentrate on ways to get people dancing without the immediate pressure of having a minimum of 25 members. Your District Directors and I have many years of experience in chapter operations and are resources for you to approach with your challenges and concerns. We also want to hear your recommendations and any  lessons learned that can assist other chapters as we get back to our "new normal" operation. This will be a team effort and I look forward to being a coach and working with our leaders and their chapters.
Youth K-12 Committee Chair - Dean Abraham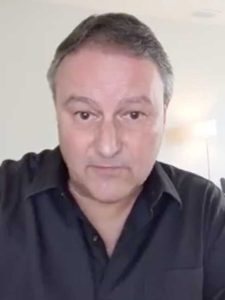 Hi Everyone,
I wanted to take this opportunity to let you know a little about me and my hopes for K12 initiatives over the coming months.
I'm originally from Tadworth, England and represented Denmark at major competitions throughout the World. Since retiring from competitive dance, I've had a successful career as a studio owner, coach, and adjudicator. I'm a qualified member of the World-renowned IDTA in Standard and Latin, and an Examiner for DVIDA (here in the United States) in Rhythm, Smooth, Latin, and Standard.
Before relocating to the United States, I was the founder and managing Director of "Dance Options" training center in London, which is recognized as one of the World's leading competitive dance studios. I was also a competitors' liaison officer at the Blackpool Dance Festival from 2003 to 2009.
In 2010 the Arthur Murray organization offered me the opportunity to come to Florida. After relocating, I was surprised that, unlike in Europe where ballroom dancers get their start as children, in America the competitive dance world was mainly built on a "Pro-Am" model, where mostly adult students dance with their teachers.
Teaching and developing young dancers is so very important, so I began looking for opportunities to bring ballroom to children in my local community. Approached by the Principal of the Manatee School for the Arts with an offer to build the school's Ballroom Department, I seized the opportunity. After just 18 months, I'd helped grow the program to include over one quarter of the student body. As part of the program, we also created a teacher accreditation course, for those students who wanted to pursue teaching, and created connections between the program and local dance studios. The program continues to thrive today with over 600 students participating.
As the Youth K12 Chair, I plan to work with everyone to grow a National K12 Program and focus on expanding it to introduce the next generation to the joys and benefits of ballroom dancing. Through the integration of local-school, after-school, and recreational programs, and a collaborative effort with local dance studios, school districts, and most importantly our USA Dance Chapters, I hope we can spread opportunities. In doing this, our program will help the organization achieve one of its founding missions as outlined in our Certificate of Incorporation…"to educate the public on how ballroom dancing enhances the development of mental and physical health" and "to educate the public, particularly youth, on how organized and supervised dance activities improve and develop capabilities".
I'm looking forward to working with USA Dance members and as many people and groups as possible over the coming months to help bring dance to as many as we possibly can.
Nominations and Elections Committee Chair - Mike Lynch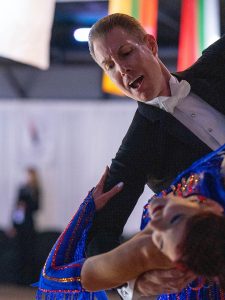 During my more than 22 years of active military duty in the United States Marine Corps, I served in a broad range of Marine Corps staff, leadership, and command positions at the company, battalion, group, and headquarters levels. I also served as a White House Military Social Aide for the 41st President of the United States, the Honorable George H. Bush. I retired as a Lieutenant Colonel in 2005 and continued my service for the next 10 years as a Department of Defense consultant in support of the Marine Corps, Navy and Air Force. In 2016, I took my final government position as the Chief of Aviation Energy Logistic Policy for the Office of the Deputy Assistant Secretary of the Air Force (Operational Energy), where I led and directed development of operational energy logistics and energy policy to optimize use of energy resources in support of the global United States Air Force mission. 
My wife Rose-Ann (also a Marine Lieutenant Colonel) and I have enjoyed ballroom dancing alongside our military and government careers. We started dancing in 2005 and joined USA Dance in 2009 as members of Mid-Eastern Chapter #6001. Since then, we have had the opportunity to compete both nationally and internationally, and have won multiple Senior Amateur National Championship titles in American Smooth and International Standard. We still love it and plan to dance for the rest of out lives.  
Having retired in 2019, I decided that it was time to give back to the organization, so I volunteered to serve on this committee.
Senior Athletes Committee Chair - Rose-Ann Lynch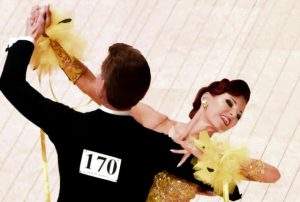 Many people know me as the "blinged-out" half of the Mike and Rose-Ann Lynch partnership. 
Mike and I are both retired Marine lieutenant colonels.  We took our first dance lessons in 2005, because I wanted Mike to be comfortable at the Marine Corps Ball. It was fun, so we kept going.  Then one-day, someone said, "Hey, have you ever heard of USA Dance?" We went to our first competition and were hooked.
We have been competing in USA Dance since 2009 and, through the years, enjoyed the comradery, competitive spirit, and friendships of our fellow dancers.  We never imagined that it would lead to such great adventures and accomplishments.
Last year, I retired from government service with 32 years of public affairs, large event planning, and protocol experience, and I knew I couldn't sit still for too long. So, it was time to get involved.
Seniors are, and will always be, the backbone of USA Dance. Those who compete are a special breed who need to be recognized and heard.  I'm happy to be your sounding board, spokesperson, and free advertisement.  If you need me to bring something up, please reach out.  If you need someone to dance for your membership drive…have partner and shoes, will travel! 
Like this page? Share it with your friends.