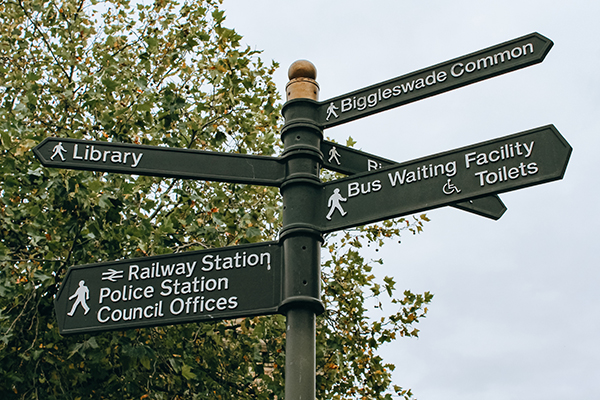 USA Dance Nationals Apportioned
In response to COVID-19 public health restrictions around travel, lodging, dining, and gatherings, the USA Dance Board of Directors unanimously agreed to accept the recommendation of the DanceSport Council: The 2021 USA Dance National DanceSport Championships, scheduled to take place in Atlanta, Georgia in April, have been postponed and apportioned.  Now, the 2021 USA Dance National DanceSport Championships will take place at designated separate events:
Oklahoma City Dreamcatcher Dance Sport Championships
Carolina Fall Classic DanceSport Championships
Preteen – Youth, all events other than Jr2 and Youth PreChampionship and Championship
October 1-3, 2021
Charlotte, North Carolina
https:/carolinafallclassic.com
American DanceSport Festival
Under 21, Adult, and Professional events, Syllabus through Championship (including Showdance, Theatrical Ballroom, and Cabaret)
October 8-10, 2021
Fort Lauderdale, Florida
https://www.americandsf.org


Chicago DanceSport Challenge
Competing at the 2021 National DanceSport Championships got easier!
Participation at the 2021 USA Dance National DanceSport Championships has just become easier. In recognition that there has been a limited number of NQEs this year, the Board of Directors has removed the requirement to qualify for participation. Instead, the National Championships will be open events for all USA Dance athletes.
We strongly encourage all DanceSport and Social Dance members to take part in these great events as competitors and spectators.
For more information about USA Dance and the National DanceSport Championships, please contact President Ken Richards  and Communications Chair Ruslan Wilder
USA Dance and Dancing Classrooms enter into a Marketing Partnership
BY DEAN ABRAHAM - YOUTH K-12 COMMITTEE CHAIR
The introduction of a National K-12 Program has long been discussed by USA Dance. Many associated with the organization have been successful in offering private classes locally. However, our capacity to launch an accessible program in schools on a national scale has proved difficult for many years.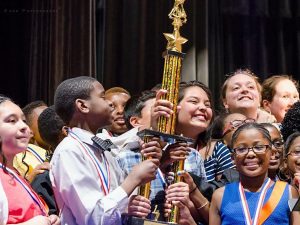 We are proud to announce that, through a marketing partnership between USA Dance's newly formed Youth K-12 Committee and Dancing Classrooms (DC), the two organizations will work together to promote DC's online, hybrid, and socially distant dance residencies for schools and community-based organizations by sharing information on the USA Dance website and through communications with our chapters. DC will include information about USA Dance's programs on its website as well, so that students and families have access to the vast resources and activities hosted by our chapters as they seek to continue their dancing outside of the classroom.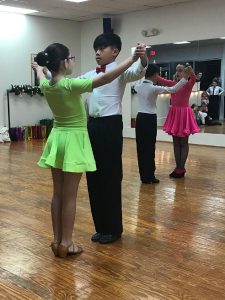 As you may know, Dancing Classrooms was founded by ballroom legends Pierre Dulaine and Yvonne Marceau over 25 years ago to cultivate essential life skills in children through the art and practice of social dance. Perhaps best known for the 2005 documentary Mad Hot Ballroom, today the organization serves over 150 NYC schools and youth-serving organizations each year and supports a network of 10 national affiliate sites. To learn more about Dancing Classrooms remote learning programs for schools and community groups check out this short video.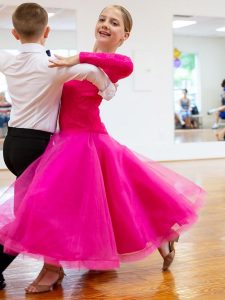 Work will now continue to develop and promote our own USA Dance classes at middle and high school levels. Together with Dancing Classrooms, we hope to be able to build more dance education opportunities for children of all ages throughout the United States.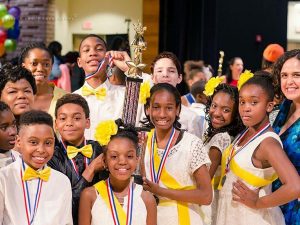 All Chapters are encouraged to promote our new association. Chapters can arrange to have the USA Dance/ Dancing Classrooms link on their websites by emailing Dean Abraham at youthk12-chair@usadance.org
Most of us reading this will already know the incredible benefits dance offers. Let us promote our gift to as many as we can. Together, Chapters, Members, and new partners, let us spread the gift of dance.
USA Dance Announces Strategic Partnership with TrueSport
TrueSport, a movement powered by the experience and values of the U.S. Anti-Doping Agency, champions the positive values and life lessons learned through youth sport. TrueSport inspires athletes, coaches, parents, and administrators to change the culture of youth sport through active engagement and thoughtful curriculum based on cornerstone lessons of sportsmanship, character-building, and clean and healthy performance, while also creating leaders across communities through sport.
Each issue of American Dancer we will partner with TrueSport to feature content focusing on mental and physical health, nutrition, and overall wellbeing for the benefit of all USA Dance members, including athletes, coaches, trainers, officials, and social members. Additional monthly content centered around a common theme will be released on the USA Dance website, social media, and via email. See this issue's content "
How to Fuel for Two-a-Day Practices
".
USA Dance Commits to Supporting Breaking
The USA Dance organization announced it plans to continue to work toward the goal of bringing equity to the Breaking community by appointing more breakers from different parts of the community to the Breaking Task Force.  This will empower them to develop a successful National Sports Program based on the WDSF Breaking for Gold program, adopt organizational changes to integrate them fully into the USA Dance governance structure, continue to support the larger Breaking community, and promote the Olympic spirit as we approach the 2021 WDSF World Championships, 2022 IWGA World Games, and the 2024 Paris Games.
Like this page? Share it with your friends.