The Transition Back to Social Dancing
As summer approaches with a glimpse of return to pre-COVID life, a renewed social dancing scene is starting to blossom. USA Dance chapters are returning to their activities at rates that dovetail with local guidelines. In portions of Florida, dancing events did not stop, whereas in many regions of the country, dancing is just now starting to reignite and are doing so carefully and slowly. This issue of American Dancer highlights three social chapters. We hope you will get some inspiration from these stories. Each is unique and offers a different message.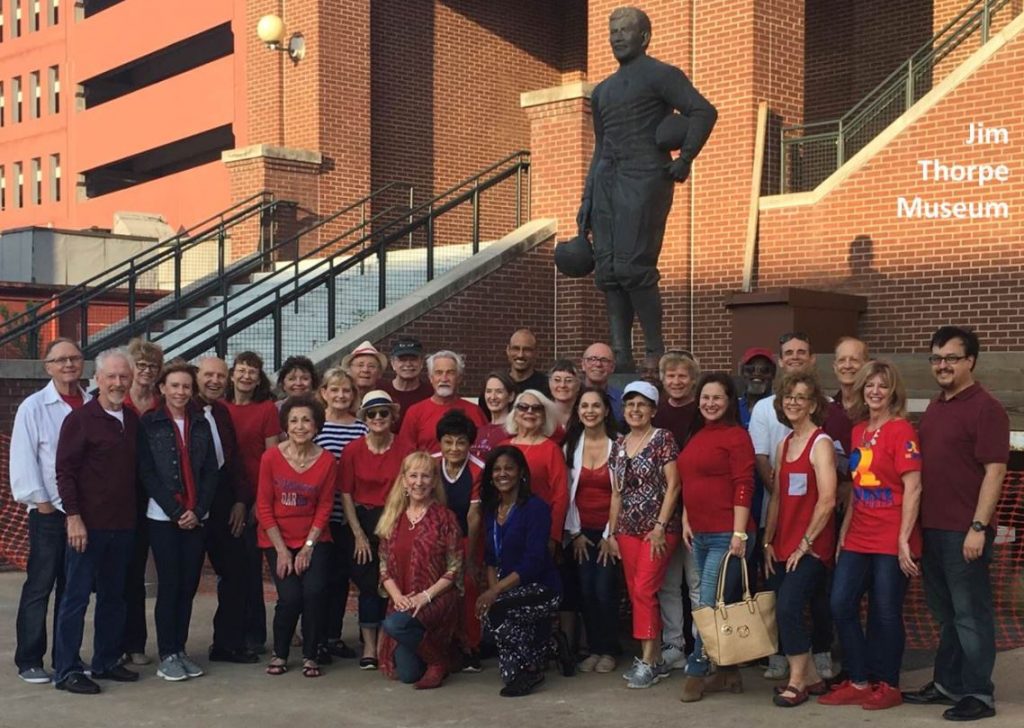 The Central Oklahoma Chapter (5056) is relatively new, having formed in 2015. The current board consists of Steve Hamilton (President), his wife Pam Hamilton, Joy Summers-Ables (Vice President), Jerry and Cheryl Orr, Patricia McKnight, and Dr. Daryl Green. Their leadership has produced a chapter that has enjoyed a vibrant six years, offering free dance classes to the Boys and Girls Club of Oklahoma, serving as dance hosts at monthly dances, and volunteering for other local social dance clubs, studios and local studio sponsored competitions. The original inspiration for the chapter included the desire to inspire dancing in the youth communities of the area. They focused their initial efforts on public schools, local colleges, and universities. To date, their best success seems to be with the Boys and Girls Clubs of the area. Every year they have donated about 20% of their budget to regional and National USA Dance competition scholarships. 
The recently formed OKC Dreamcatcher Competition, now an NQE, was initiated through discussions with Wayne and Marie Crowder, the competition organizers. (See story of the competition in this issue.) The Crowders and the Central Oklahoma Chapter hoped the local Oklahoma youth would be inspired by seeing youth and juniors competing from across the nation. To this end, they provided discounted or free entry to local youth. You can imagine the reaction of non-dancers seeing these elite ballroom dancers on the floor in full costume. Recently, the OKC Dreamcatcher was asked to host the 2021 Junior 2 and Youth, National Championships. This seems a fitting reward for a chapter founded on the idea of growing dancing by investing in the youth of the area. Congratulations to the Central Oklahoma Chapter!
Steve Hamilton reports that before the pandemic the chapter grew to 110 members.  One of their big recruitment successes was their flash-mob team. Organized as a National Dance Week activity each September, USA Dance Professionals Giacomo Steccaglia and Melissa Dexter provided choreography for chapter dance teams, and the Central Oklahoma Chapter had regular practices with a popular local teacher. Fees for participants were nominal, but USA Dance Membership was required. With a team of over 30 dancers, this improved the chapter membership numbers significantly. They won the USA Dance Flash Mob honors two years in a row with flash mob events in several local locations. Those seeing the dancing flash mobs were candidates for another membership recruiting opportunity.
Before the pandemic, this chapter held monthly dances with 60 or more attendees. Hamilton gives us a final word on their chapter's history, "we have suffered greatly during this pandemic year being unable to have social dancing but will hold our first dance May 7. We had to rebuild membership before and will start again. We remain committed to support youth scholarships locally, regionally and Nationally. Most importantly, our Chapter has been successful in accomplishing the major goals of increasing the "Quantity and Quality of Ballroom Dance" in our community. Not only by hosting more dance opportunities, but by developing dance workshops and bringing in numerous coaches of National and even International renown. We are proud that our Chapter brings together dancers from different studios and social clubs, increasing communication and improving cooperation."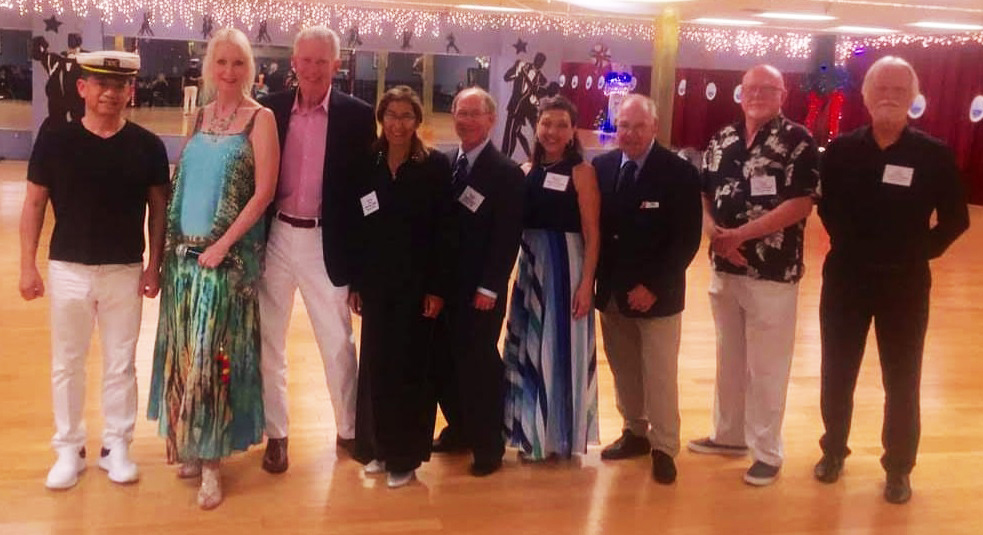 Florida's District 9 held an annual "Dance Spree" event to capture the energy of many USA Chapters in Florida and bordering areas. (See coverage of the event in this issue.) In late April, they held their 2021 version, which was attended by eight USA Dance Chapters. Videos of their banner parade show the enthusiastic participation from Greater Daytona (6026), Tallahassee (6010), Savanah (6069), and Ocala (6027) chapters. The "Spree" included a full day of activities (9 am to 11 pm), including workshops in Bolero, Salsa, Cha-Cha, West Coast Swing, Bachata, Waltz, Tango, Viennese Waltz , Foxtrot, and Quickstep taught by chapter members Joe Mounts, Kevin Guerra, Angela Ionita and Viorel Ionita. The day was topped off with a dinner and dancing. Yikes, I'm exhausted just imagining it!  The Greater Daytona Chapter provided a Bachata Team performance during the dance party. Roughly 50 people, came out for the day. For those of you stunned by the concept of such a blowout event in April 2021, this illustrates the difference between Florida COVID rules and much of the rest of the nation. USA Dance chapters there have remained active, though careful. The Orlando Chapter (6002), as illustrated by their FB posting (highlighted in our last issue of American Dancer), also hosted many outdoor dance demonstrations around town with all dancers masked.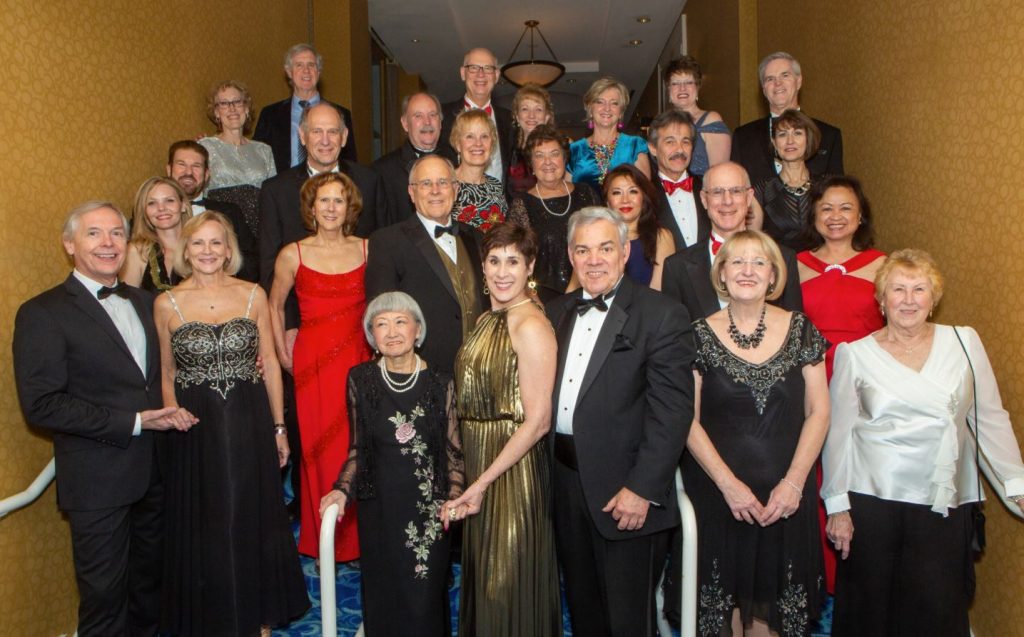 The Richmond, Virginia Chapter (6006) takes a position in the middle of the spectrum for returning to dancing. Phil Sisk, USA Dance's new Chapter Relations Director and President of Chapter 6006, writes:
The most common question I am hearing is, "What can my chapter do to get dancers to come back?" My chapter began dancing again in April, although the number of attendees is limited by state guidelines on venue occupancy. In addition, we must be prepared to address the concerns our members have about their protection at public events. The following is a list of "dance protocols" we have adopted and published in our newsletter to ensure we are in compliance with state mandates and to create a safe environment for our attendees. These are easily enforced as they are more common sense than demands. Other chapters may have additional protocols to add or may not need to use all of these; however, it is a good starting point in your efforts to get back on the dance floor. 
Dance Protocols During COVID: 
Please do not come to a dance if you are feeling ill or believe you might have been exposed to someone who has tested positive for the COVID virus within the past 10 days. Your temperature must be checked before you enter the venue.
Masks are required at all times when inside the dance venue and while in line waiting to enter the venue. Masks can be removed to eat or drink only while seated.
You must sign a COVID waiver at admissions that will include your trace contact information. Your phone number is required in case we need to contact you about possible exposure.
Doors to the venue open 30 minutes prior to the event to allow time for check-in. Please remain outside until the doors open and practice social distancing in line and in the lobby. Do not linger in the lobby to change your shoes – carry them with you into the ballroom to change at your chair. Chairs and/or tables have been spaced to allow for social distancing. Please do not move them.
The water fountains are closed. Bottled water will be available. A $1 donation for our Youth Fund would be appreciated.
Individually wrapped snacks will be provided in an area away from the dance floor. Please practice social distancing when at the table and take your refreshments to your seat to eat.
Changing partners is allowed, but is not required. If you do not wish to change partners, please decline politely and respect the wishes and concerns of all dancers.
Hand sanitizer will be available at several locations to use between dances or between partners. Please use it frequently.
We will NOT be offering dance mixers until further notice but WILL offer line dance opportunities. Please space yourself accordingly on the dance floor and use one end of the floor for line dances to allow room for couples to partner dance at the other end.
Should you test positive within a week following the dance, please notify a chapter officer as soon as possible by phone or email to allow contact tracing to begin.
Hope to see you on the dance floor soon!
Like this page? Share it with your friends.