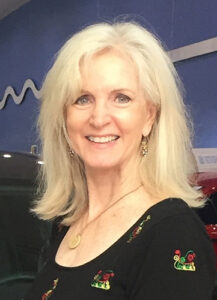 The Importance of Renewing Your Membership During COVID-19
It is understandable that you let your membership expire.  Not much, if any, dancing is going on.  But the reality is, the organization still exists and needs your support.  We need to keep in mind that everything is temporary and changing.  The pandemic is receding, and dancing will resume and already has in some areas of the country.
By re-activating your membership, you will once again gain the distinction of belonging to a respected and nationally recognized dance organization that continues to improve the standing of all ballroom dancers, be it social or competitive.
Pause for a moment to reflect on all the rewarding experiences and friendships you've shared, in years past, through your USA Dance membership.
Three words come to mind as we envision how USA Dance can change your life: Friendship, Confidence and Exercise.  
You deserve lifelong friendships that are formed through chapter activities!  You deserve to acquire confidence in your dancing skills that are developed while taking part in lessons or serving on your chapter board!  You deserve a healthy lifestyle!
These intangible benefits are the reasons why so many members continue to make USA Dance a part of their lives.
 Be on the lookout for the membership drive details coming soon.
Like this page? Share it with your friends.